Discussion Starter
·
#1
·
Took the bike to the Italian Bike/Car day at Bristol on Saturday, it certainly was unique, the only Nellie there, also the only bike to leave on the back of an RAC trailer :-(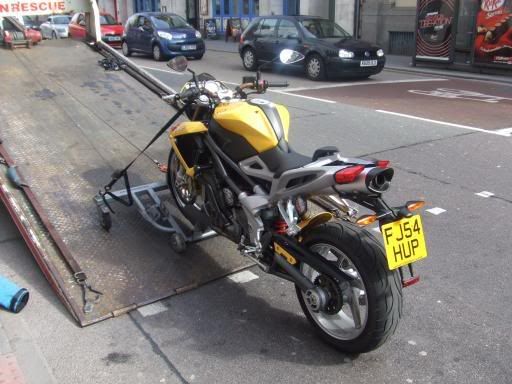 To say I had the P**S ripped out of me would be an understatement, but my Aprilia owner mates were all brilliant and helpful
She suffered from the well know hot start issue, and Realworld in Aberdare where she got trailered , say the recalls/mods were NOT done by the original or subsequent owner.
At least I know that the bike will soon be up to spec with all the work that's needed done to her.
On the positive side, the only other bike that had as many pictures taken was the new Ducati Desmosedici.
I also only used 1 gallon of petrol to get from home to Bristol then to Aberdare courtsey of the RAC !!
Some general shots below, it was 95% Ducs, a few Aprilia's and Guzzi's , one or two Laverdas & Moto Morini's and 1 Nellie !!
About 600 Italian bikes in all plus loads of great cars.