Discussion Starter
·
#1
·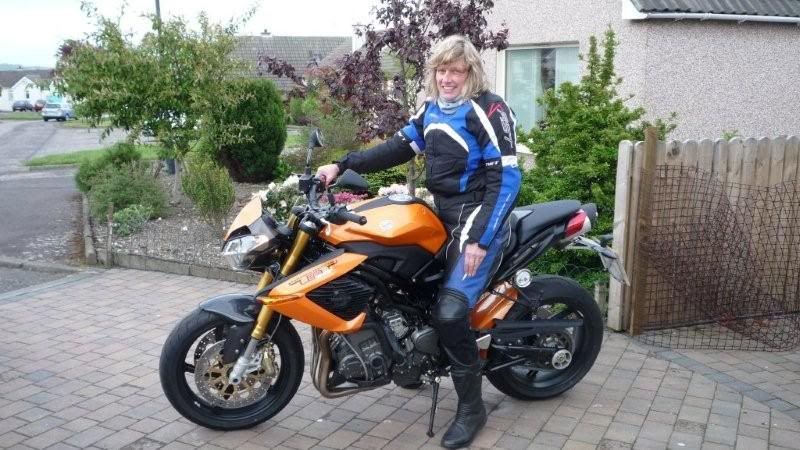 With the bike numpty not the wife:rolling:
p.s. I hate her she had the neighbor keep me talking about the bike as she ran and got togged up, she jumped on the bike and pissed off for a run
Dont know that this bike sharing is gonna work:doh:
Things ive noted already in 50 miles riding
The handling is sublime alone or with pillion but the missus says its harsh for her on pillion
The induction noise is mesmerising and sounds like a ferrari at full tilt
She goes over that easy im down to 10mm chicken strips already
5000 revs is teasing me as the induction noise starts there
The indicator switch is well fiddly and im finding it hard to switch off
The indicator dash light is so damn small im having trouble seeing it so a led mod to the top of the dash cowl is needed
The dash looks fantastic in the dark
I need a gear indicator [had this on my gsxr750 and really miss it]
The throttle action is a bit on and off although not as harsh as the 1130 i tried I will need to look at ways of easing this.[anybody know how?] Keep getting the feeling im throwing the wife off the back.
She came with a 190 rear section tyre and she does not fit in my homemade bike stand, so more joinery tomorrow
:ele: :ele: :ele: :ele: :ele: :